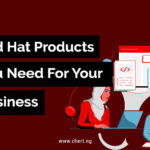 In this article, we explain the Red Hat products you need for your business and provide the benefits that come with using these products.
Red Hat is the world's enterprise open source leader. They provide a broad portfolio of hybrid cloud infrastructure, application services, cloud-native application development, and automation solutions.
The following are the Red Hat products we recommend.
Red Hat Enterprise Linux





The foundation for your enterprise hybrid cloud.

Roll out new applications, virtualize environments and create a more secure hybrid cloud on a versatile, stable, and proven foundation.

Red Hat OpenShift





An enterprise-ready Kubernetes container platform.

Whether it's in the cloud, on-premise, or at the edge, Red Hat OpenShift gives you the ability to choose where you build, deploy, and run applications through a consistent experience.

Red Hat Ansible Automation Platform





Build and operate a scalable automation system.

Red Hat® Ansible® Automation Platform is a foundation for building and operating automation across an organization. The platform includes all the tools needed to implement enterprise-wide automation.